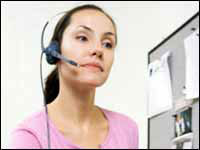 We look for many qualities in the individuals we hire -- the ability to communicate effectively, a high level of organization, strong interpersonal skills, and so on.
Regardless of an applicant's qualifications, we always look for one attribute in particular -- the desire to provide high quality products with excellent customer service. We can train people how to work with clients or run pieces of equipment, but to have passion for customer service and pride for your work takes a unique individual.
If these are qualities you possess, we're sure you'll find a rewarding career with us. We supply our team with the latest technology, afford them the best training available, and provide every opportunity for growth within our company.
Current Openings
Sales Representative

Commercial Print Sales Rep will be responsible for NEW BUSINESS DEVELOPMENT through selling print and marketing solutions to corporations big and small, with focus on developing relationships. Candidates must possess high energy, excellent communication, strong business acumen, organizational skills and a proven corporate sales record with decision makers.

A SUCCESSFUL CANDIDATE WILL:
•    Self-driven and have experience working on both medium and large accounts. 
•    Maintain long-term consultative relationship with clients for repeat business.
•    Meet and exceed sales goals.
•    Focus on results and have a strong work ethic.
•    Be resourceful & take responsibility for controlling own success.
•    Be highly organized and detail oriented with professional presentation ability.

SALARY AND WAGES:
Excellent work environment and benefits with 401k.  Pay level based on experience and achievement of sales goal.

Email Resume To: HR@printtechinc.com
Or Send Resume To:
Print-Tech, Inc
6800 Jackson Rd
Ann Arbor, MI  48103