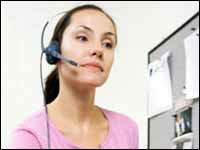 We look for many qualities in the individuals we hire -- the ability to communicate effectively, a high level of organization, strong interpersonal skills, and so on.
Regardless of an applicant's qualifications, we always look for one attribute in particular -- the desire to provide high quality products with excellent customer service. We can train people how to work with clients or run pieces of equipment, but to have passion for customer service and pride for your work takes a unique individual.
If these are qualities you possess, we're sure you'll find a rewarding career with us. We supply our team with the latest technology, afford them the best training available, and provide every opportunity for growth within our company.
Current Openings
---
Offset Printing Press Operator
We are an established commercial printer seeking an individual to join our offset press team.  The ideal candidate has a passion for printing and graphic arts, and is self-driven and detail oriented.  Responsibilities for the position focus primarily on the operation and maintenance of offset printing equipment, printing in spot and CMYK colors.  We are looking for an experienced operator and we can offer some flexibility in shift schedules.
An ideal candidate will:
-          Be self-motivated.
-          Have experience operating different offset printing presses.
-          Have excellent communication and problem-solving skills.
-          Be comfortable in a busy, fast-paced environment with tight deadlines.
-          Be available to work overtime when workload demands.
Benefits:
-          Health care insurance
-          401k
-          Disability insurance
-          Flexible spending account
-          Life insurance
-          Vision insurance
-          Paid time off
-          Aflac supplemental insurance
This is a day shift position.  Competitive wage range based on experience and capabilities.
---