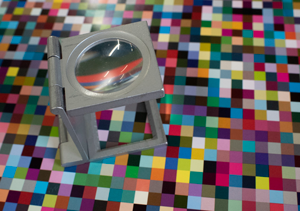 At Print-Tech, we take digital printing very seriously.  We recognized the value of digital printing early on and we've worked diligently to continually adopt the technologies that allow us to best service the ever-expanding digital segment of our industry.
Our offset printing roots create a solid foundation upon which our digital printing services have been built.  We apply the same standards of quality to all of the products we manufacture which allows us to provide the speed and efficiency of the digital process, without compromise in the level of quality typically associated with offset.  We maintain the same G7 color management requirements on all of our presses, whether digital or offset, so in many cases it can be difficult to determine which imaging method has been used.  Unlike in the past, digital printing does not equate to a sacrifice in quality.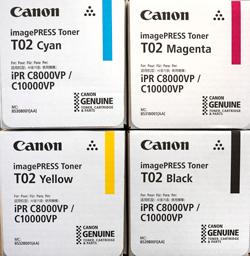 As digital presses continue to evolve, we will continue to update our equipment list with the best available options to meet the needs of our clients.  Our current digital lineup includes two Canon C10010 imagePRESS's and one Canon C910 imagePRESS.  All three devices image with 2400x2400 dpi resolution and 190 lpi line screen.  We print on a wide variety of smooth, textured and synthetic substrates ranging from 16# bond to 130# cover.  Our digital printing product mix is vast and even includes four color digital envelopes.
The digital printing process lends itself perfectly to variable data imaging, and we do a lot of it.  This allows our clients to custom tailor their message to their audience through the use of image swaps and merging of mailing data.  Whether working with static or variable images, in full color or black and white, we produce literally thousands of orders on our digital equipment every year and we are committed to the continual growth of our digital printing capabilities.
---

Contact your Print-Tech Representative 
to start your next project.
Call us or request an estimate today!