Eco-Friendliness Is a Way of Life for Print-Tech
Some print companies claim to be eco-friendly when all they offer is some recycled paper.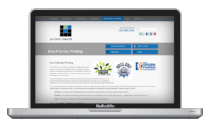 At Print-Tech, we're so committed to sustainability that we proudly devote a section to it on our web site. We engage in numerous ongoing efforts to reduce energy consumption, waste, and pollution.


Our eco-friendly printing policy is comprehensive
It encompasses the Products we manufacture, the Processes used in manufacturing, and our physical Plant, which is continually upgraded for energy efficiency and waste reduction.
In a nutshell, here's what you need to know about our green initiatives.



Print-Tech's Eco-Friendly Products
We offer a huge selection of recycled paper for both offset and digital printing. We reduce damage to the ozone by using low volatile organic compounds as well as soy-based inks. Our printing plates are 100% computer-to-plate, which eliminates the need for photographic processes. When appropriate, we encourage clients to print digitally.
All packing materials, toner cartridges, scrap paper and printing plates are recycled, as are inks and solvents. We use PDF proofs whenever possible, eliminating the need for paper and the physical delivery of hard-copy proofs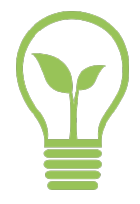 Print-Tech's Eco-Friendly Practices
We're committed to respecting the environment from the top down. This makes our green practices a priority, which not every printing company can attest to. A full 100% of the electricity we use is offset by renewable energy credits (RECs). Also known as Green tags, RECs represent proof that every megawatt-hour of electricity is generated from a renewable energy resource. They are sold separately from commodity electricity and provide a significant way for us to lessen our environmental impact. All of Print-Tech's lighting has been upgraded to the new energy-efficient fluorescent bulbs, cutting our energy usage in half.
How Does Print-Tech's Eco-Friendliness Impact You?
A printer's efforts to run a sustainable manufacturing operation will help you minimize your organization's impact on the environment. And we are proud partners in different energy-efficient endeavors, including the EPA Green Power Partnership, Washtenaw County's Waste Knot Program, and the Great Lakes Printing Project.
And green printing does not generally cost customers more!
Bottom line? Print-Tech takes eco-friendliness seriously. We focus on reducing our carbon footprint in our business practices and our printing practices, because we believe it's the responsibility of a manufacturer to do so.

We're committed to respecting the environment
.